Flawless Healthy Hair Replacement/ Weaving. Custom Handmade Units and Raw Virgin Hair. Our Hair Replacement services and Medical Wigs are a great solution for hair loss sufferers and cancer patients . We also provide FDA proven Hair Loss Solutions by our medically certified Weave Dr.
Due to the COVID-19 virus we are practicing extra sanitation and private services. No Extra Guests. Mask must be worn the entire service!!!
Click Below for Wigs and Growth Treatments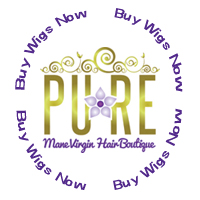 View Videos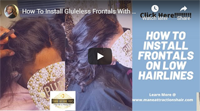 ?
?
WE HAVE BEEN FEATURED IN THE WASHINGTON FORMER!
Read - Washington Informer
Read - Your Health Magazine
Press Release:
FOX Article
NBC Article
CBS Article
?
Are you experiencing hair thinning hair or alopecia due to chemical services or medical conditions. Or are you looking just to add some length and fullness to your current tresses? Well Come To Mane Attractions where we offer 100% Premium Imported Virgin Hair . Home of the Flattest weave / Custom Lace Front Wigsin Md, We also sell premium full lace units and Virgin Hair. Call today 703.973.7146 for a consultation and first time customer discount. Serving the Mitchellville, Upper Marlboro,Bowie , Laurel and Crofton Area.
The Weave Dr. aka Chelsea offers some of the most healthiest nonsurgical hair replacement services and Medical Wigs in the DMV. Not only do we offer excellent weaving/extension techniques and Custom Units for all hair types. We believe in giving our clients the best in Tricholgy hair regrowth and hair care. The majority of our clients hair has grown significantly since their first initial hair visit.
In addition to great hair weaving services we provide our customers with premium quality virgin hair extensions and Handmade Units. We offer units/ virgin hair unprocessed imported hair from India ,Vietnam, South America, Phillipines, Russia and Cambodia;
Our most popular Virgin Cambodian hair extensions are like non other on the market. Our Premium Extensions hair line "Mane Girl," can last 1-3 years with proper upkeep. We also offer premium lace closures,frontals, full lace wigs and customized hair pieces for all of your hair needs. You will be impressed with our Virgin hair.
The Weave Dr. at Mane Attractions is experienced in working with all hair types. The main stylist Chelsea has been working in the salon since the age of 15. She has mastered many hair coloring /cutting/style manipulation by her former hair mentors. We believe in keeping up with the trends while giving professional/ sexy styles for the working woman. In addition to being a great stylist, Chelsea also gives away wigs and beauty products to women who suffer from cancer/alopecia who are in need of wigs. Chelsea also supports and orgnaizes events with local non profits, hospitals and local businesses to help support alopecia / cancer sufferers. We love to make alopecia sufferers happy. Although Chelsea never obtained a medical doctoral degree; she is a nationally and medically approved Trichologist Practitioner.
Rent my
t
In addition to Chelsea's great skills and knowledge about regrowing hair she also believes in giving great customer service where every client is treated like her last. She doesnt believe in doing rush jobs and only offer quality services. Unlike many of our competitors she strives for customer satisfaction. Chelsea has a growing clientele, but when its your turn in the seat she will make you feel valued.
We offer some of the Best Hair Weaves and Hair Extensions and Growth Tretments in MD,DC, VA. Come to us for Flat and Natural Installs and Flawless Units and Healthy Hair.
Hair
At Mane Attractions Hair Weaving Salon You Will Receive
Great Customers er Service
Private Suites
Loyalty Programs
100% Virgin Indian Remy Hair with 1-3 year lifespan with proper maintenance
Great Hair Care/ Services
Great Trichology Services
Best Hair Replacement / Weaves in MD
Premium Lace Wig Units for Hair Loss Patients
Human Hair Extensions
**Now Offering Lace Wig Classes/ Custom Wig Classes and Hair Replacement Classes in Bowie Location In person & Online.
?
?
?
- - - Buy Virgin Hair Now - - -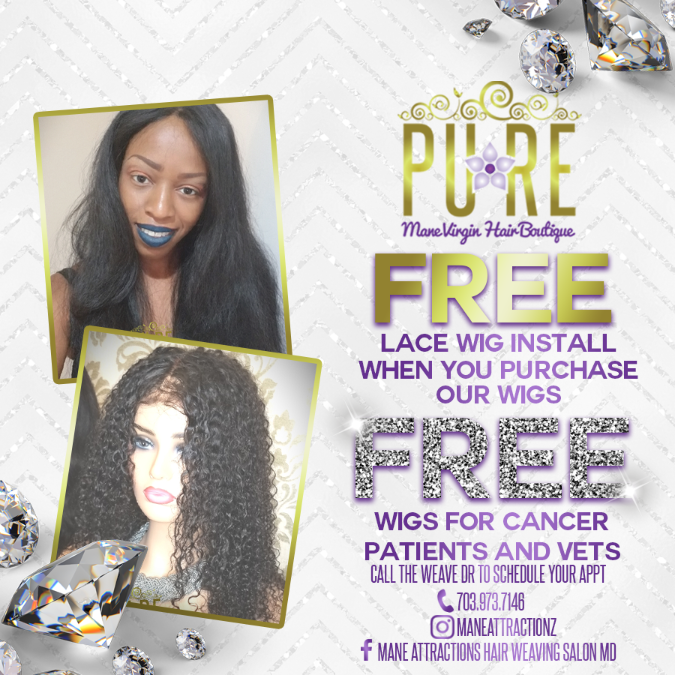 Business Hours
Monday:
Closed/ By Appt.Only
Tuesday:
12 30 PM to 8:00PM
Wednesday:
Closed /Appt. ONLY
Thursday:
12:30 PM to 8:00PM
Friday:
11:30AM to 6:00PM
Saturday:
12:30 PM to 6:00PM
Sunday:
Closed